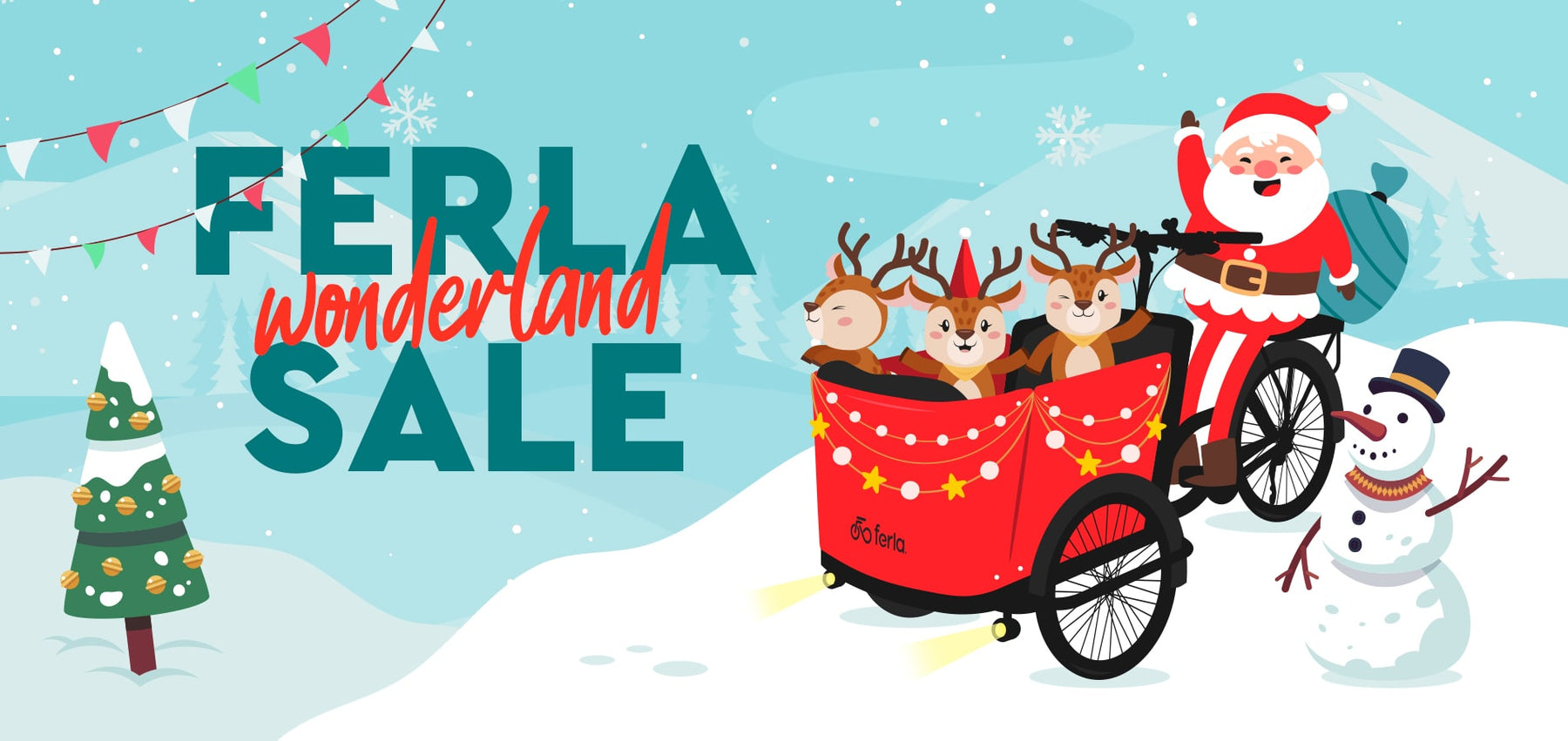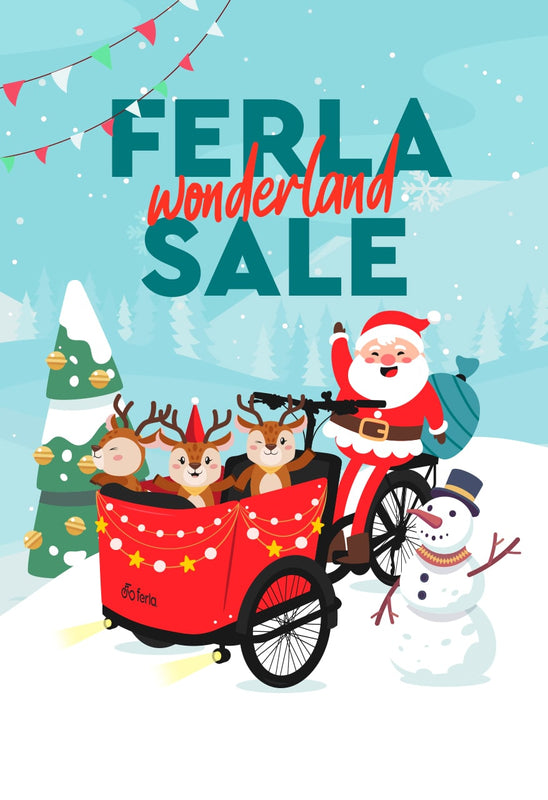 Explore our premium line of cargo bikes for family

Ferla Royce
Fun rides, safe trips, and memorable family moments – that's what Ferla Royce Cargo Bike was built to deliver! Whether it's the morning commute to school, exploring the park, or a stroll around the neighborhood, the goal is to ELEVATE YOUR FAMILY TIME!

The Ferla Royce is a true legend. When it was launched in 2019, the Royce changed the cargo bike game! Our front bucket bikes have superior capabilities and state-of-the-art design. The Royce Bike with cargo in front is equipped with the very best Ebike components. Every little detail has been optimized for performance – from the high-end parts to the top-notch active frame design. This incredible cargo bike for kids is the right choice for your family.


Range: 45+ miles
Motor: 350W
Battery: 16Ah
Optional: Door
Learn more

Royce mid-drive
The Royce Mid-Drive is performance-oriented, powerful, efficient and has been designed for the active parents! Take on the hills and tackle the trails with ease, thanks to the high-performance motor, you will enjoy this feeling going uphill. For dependable performance and long lasting power, we installed ultra high capacity cells, 19.2Ah of the very latest battery technology. The active frame design gives you security and control of your precious cargo!

Featuring: hydraulic brakes, high performance mid-drive motor, and the best-in-class battery range make for the best-in- class family cargo bike.


Range: 60 Miles
Motor: 350W Mid-Drive
Battery: 19.2Ah
Optional: Door
Learn More
Ferla's Family Values
What makes us different?
We invite you to use Ferla Family Cargo Bikes for family travel you'll remember. By maintaining sustainability, safety, and style — we craft memorable ways to commute with your children and loved ones. Here are some core standards we use to inspire our work.
About Ferla
Better specs for electric cargo bikes than ever could be
We built our Ferla Family Cargo Bikes with the most durable, well-performing, and quality parts available. These features make our rides easy to maneuver, safe to ride, and more enjoyable for all. Ferla Royce model shown.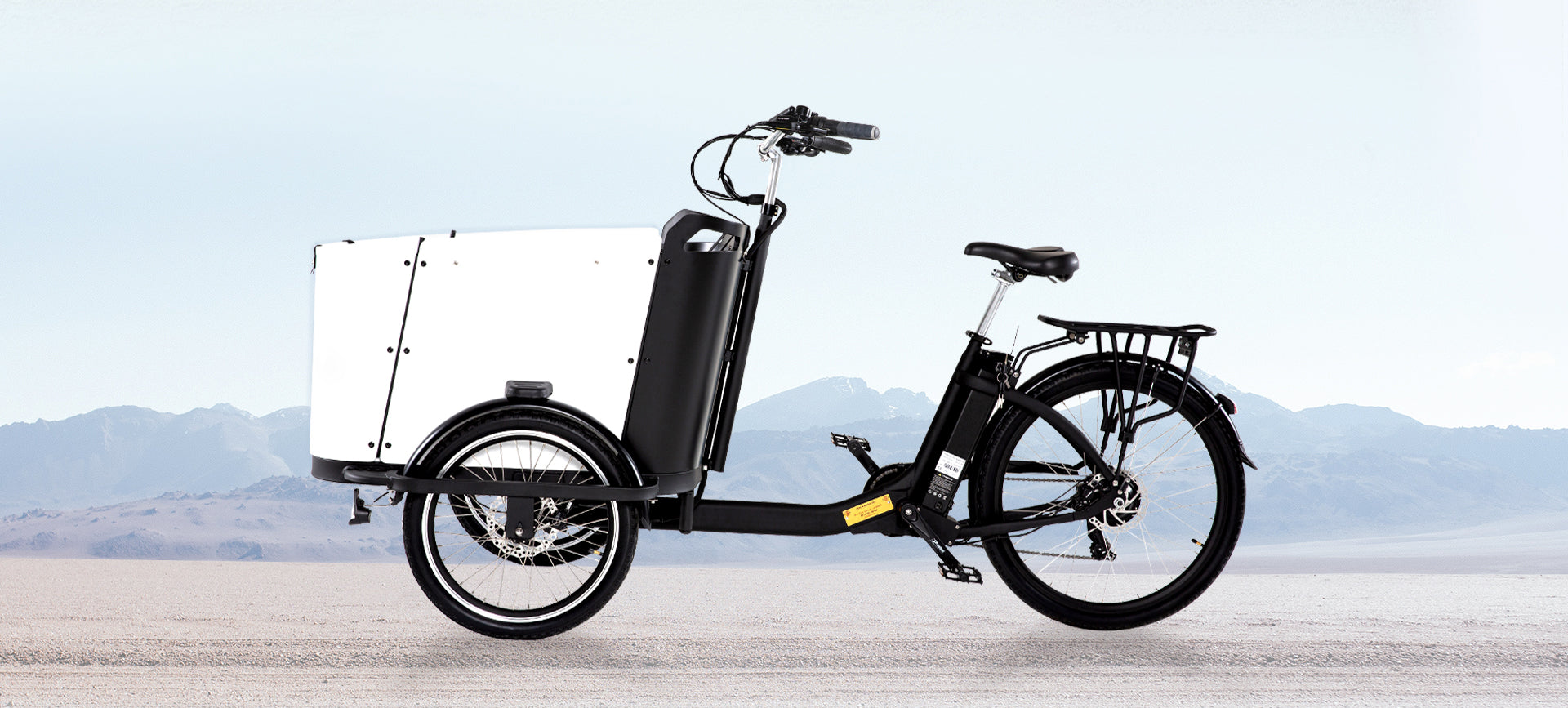 Hear from ferla family members:
Some of our 5-Star Reviews
★★★★★
I am the dad of 2 and like any other parent, I want to choose the best option available in class for my kids. Their design and specs are just amazing as is their customer service that was kindly guiding me throughout the process of purchasing the bike. The manager provided some information regarding the Samsung battery that the bike has. According to the Ferla Bikes website the bike can run up to 45 miles on a single charge. After all, our family is extremely happy with purchasing Ferla Family Bike and we highly recommend taking a look at this amazing company!

Tobias Davis
We are absolutely in love with our Ferla Family Bike! During the quarantine, our family was looking for a way to get more active with our kids (5 y.o. and 7 y.o.), while they all are at home. As a result, we have our amazing Ferla Family Bike that we use every day since then. Only because of that purchase we started to spend more family time all together with my wife and kids, walking and riding our bike around our neighborhood and not only. Thank you for that opportunity!

Josselin Choquet
Customer Reviews



Not sure where to start?
Contact us now - we'll help you choose.