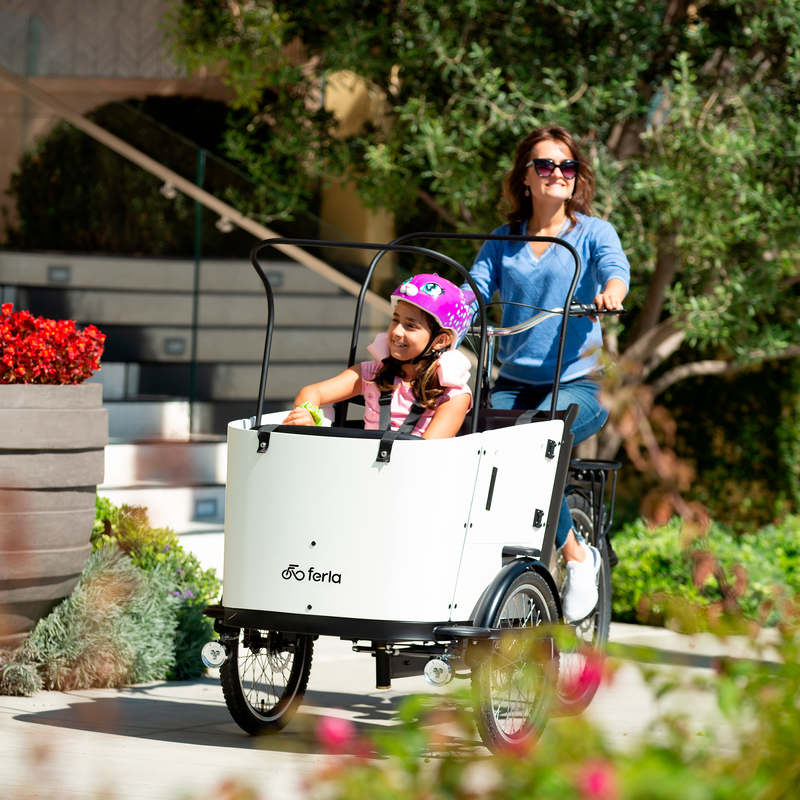 Ferla Family Cargo Bikes
A signature feature of a Ferla Family Cargo Bike — the front-facing bucket promotes family conversations, laughs, and interactions on the way to school or the market. Unlike other family bikes, and cars even, our riders don't drag kids from one place to the next. Instead, they carry them forward, into the wind and onto another family adventure!

Ferla Family Bikes are built for families of all shapes and sizes. The versatile build makes each model an ideal cargo bike for dogs, small groups of friends, and the differently abled.